A download of our preview release of Orbit Communicator is now available from the download page and there are a couple of introductory video's available on YouTube. Orbit was developed on Linux for Linux desktop users but will be available as a cross-platform application for Linux, Apple and Microsoft platforms.
Orbit Communicator combines Email messaging, calendaring, personal asset management and scheduling to provide a relatively unique take on integrated messaging. It's written as a Single Page Application in Vue.js with a tightly integrated back-end written in Python and connected over websockets. It was designed as a reference platform for the Orbit Framework full-stack development platform.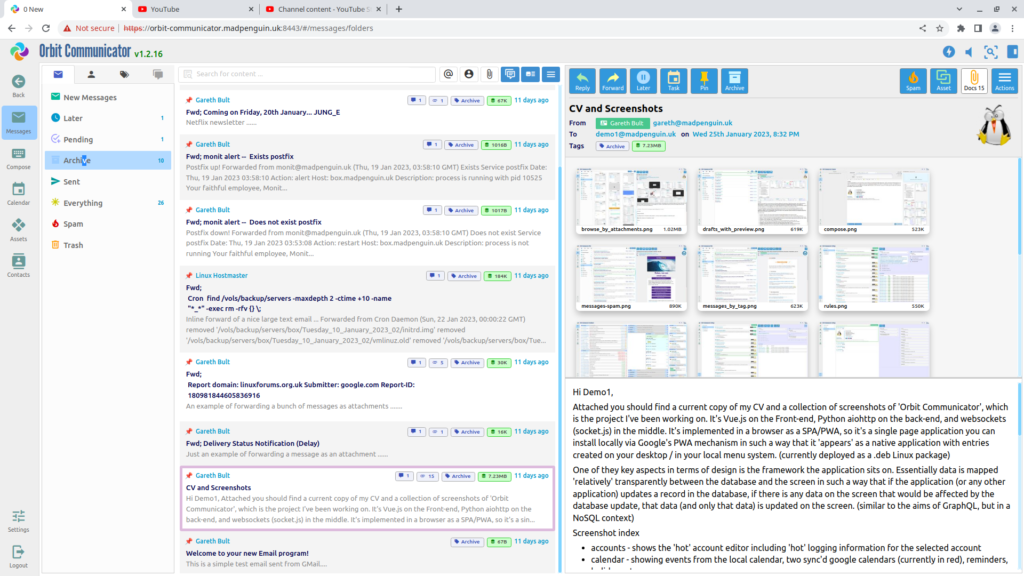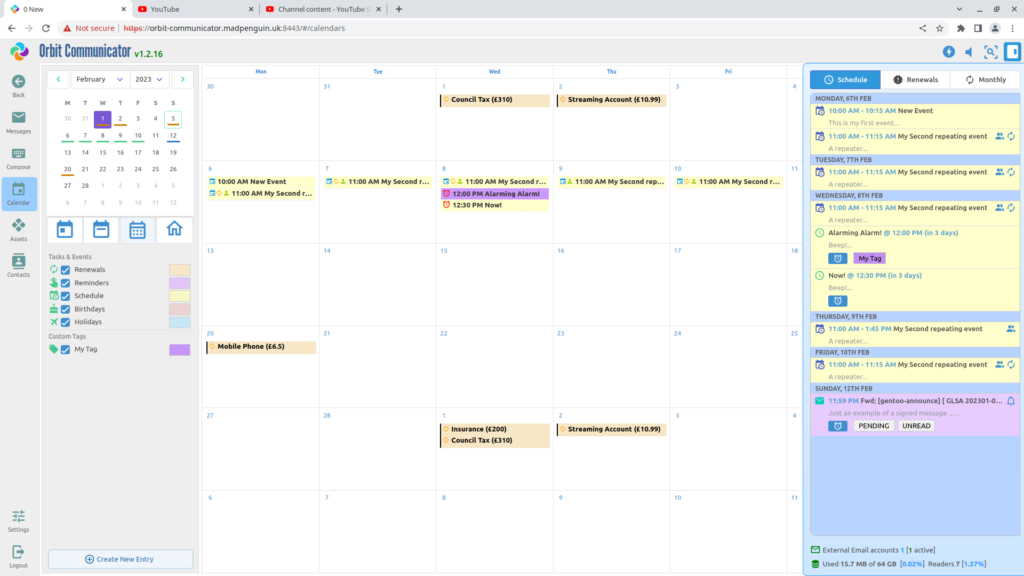 The current release is aimed at developers and people who like to play with bleeding edge applications. It should work reasonably well, but please allow for bugs and some rough edges. Updates are currently coming weekly so if you'd like to get involved and do find an issue, resolutions should not be far away.
For more information, please take a look at the Orbit Communicator website or the YouTube Channel